Now is an opportune time "for our industry voices to be heard regarding several LEED-related issues."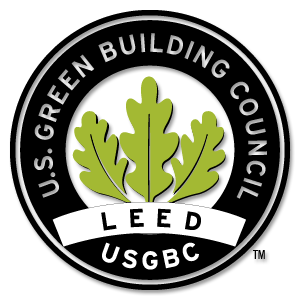 Channel Islands, CA – The U.S. Green Building Council is now soliciting feedback regarding the next version of the Leadership in Energy and Environmental Design (LEED) program.
The goal is to strengthen the program so it continues to serve as a global standard for facilities around the world working to operate more efficiently, use fewer natural resources, produce less waste, and protect the health of building users.
Stephen Ashkin, long viewed as the "father of Green Cleaning" and now the cleaning industry's leading advocate for sustainability, believes this is an opportune time "for our industry voices to be heard regarding several LEED-related issues."
What he would like to do, is gather feedback regarding issues that specifically address the professional cleaning industry, such as the following:
Clarity. Some of the existing credit language needs clarification or should be removed. "For instance, the current [LEED] program calls for measuring the vibration of cleaning equipment, but no laboratory in the U.S. does this testing."
Update. Since the last version of LEED O+M (operations and maintenance), new standards have been created for product categories such as Green disinfectants, floor pads and other cleaning tools. "Adding these updates will make LEED more up-to-date with the innovations taking place in our industry and easier for LEED to address both the intent of the credits as well as actual product performance requirements."
Supply Chain Reporting. "LEED needs to start requesting that distributors provide information about their sustainability efforts. This includes reporting as to how they are reducing fleet fuel consumption; steps they are taking to reduce energy and water use; increase recycling; and reduce waste in their warehouses and offices."
Fair Play. Some cleaning contractors hire workers as independent contractors, often illegally, reducing their own operating costs. But this places other contractors that play by the rules (laws) at a significant cost disadvantage. The USGBC should make sure this is not happening in any facility involved with LEED certification.
Worker Training. Finally, Ashkin believes LEED should require that cleaning contractors report their worker training programs. "This specifically applies to specialized tasks such as floorcare that often requires the use of powerful chemicals and large equipment where worker safety is a concern. Reporting on the training programs helps ensure cleaning effectiveness while also protecting the health of cleaning workers and building users."
Those wanting to provide feedback are urged to contact Ashkin at Stephen Ashkin SteveAshkin@AshkinGroup.com.
###
About Stephen Ashkin and The Ashkin Group
Stephen P. Ashkin is president of The Ashkin Group, a consulting firm specializing in Greening the cleaning industry, and CEO of Sustainability Dashboard Tools, which helps facilities monitor and measure their use of natural resources.  He is known as the "father of Green Cleaning" and the professional cleaning industries leading advocate promoting sustainability.  He is also coauthor of both The Business of Green Cleaning and Green Cleaning for Dummies
Contact Information
Stephen Ashkin
Email: SteveAshkin@AshkinGroup.com